Sunday, November 16, 2008
Dorothy's one of my favorite interior designers...I wish she could come over and
design my appartment. But then i'd probably have to hire a gardener just for the inside plants. I don't mind. I'll just have to work a little harder. I would request jasmine though, i love the smell of jasmine flowers. It always makes me feel like i'm in a garden. I love that feeling. I want that for my appartment. Ok, I'm determined.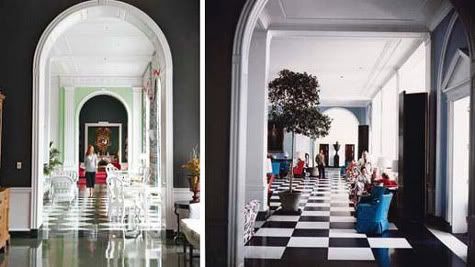 Posted by

MAX
at 1:04 PM
1 comments

Saturday, November 15, 2008
I love the Lux Gardens so much. I'd have to say it is one of if not my most favorite place in the world. I feel so good there. There's also a place there that serves hot chocolate thats been there since the 40's or 50's...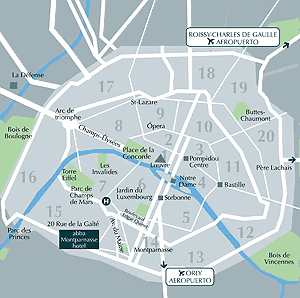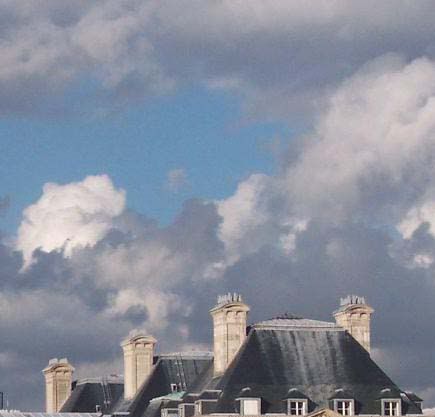 Posted by

MAX
at 5:52 PM
0 comments

I think ever since i was really little i was facinated by time travel. I have often
been in other times in my dreams. And sometimes those mixed with Flying dreams.
I think that time is the most interesting thing. What Time is it?
Posted by

MAX
at 5:29 PM
0 comments

I feel like i just got back from Paris when i leave again to tour Australia / New Zealand. I fly this wed. I still feel like i haven't yet settled in town yet. I've sort
of become "The Traveler". I feel like i have friends around the world, yet i feel lonely still. Life in the Darkened Clubs/ Dream Diaries coming alive on the stage.
What you see is what you do. Jet Set rhythm on the Jet Stream Line. Cross the Oceans
to another time... Land in land air in air i come up from the water to reach for the
stars.
I just finished reading
BEING THERE
By Jerry Kosinski. A truly amazing Novel. Maybe a little short to call a novel ( 100 or so pages ),
Novella
?
Yes. I also just finished reading
VALLEY OF THE DOLLS
( AGAIN ).... All i feel like doing is going to the Park and reading....
Posted by

MAX
at 4:26 PM
0 comments

Posted by

MAX
at 4:24 PM
0 comments

Posted by

MAX
at 3:59 PM
0 comments

Posted by

MAX
at 3:54 PM
0 comments

Friday, November 14, 2008
So at the end of the european tour i had arranged a recording session at this studio The Station
in Amsterdam to record a song i had been writing on tour "All Along the Emerald Coast". I think it
must have been in Stockholm that in wrote the bass part. Wow, stockholm is so beautiful, like a storybook. I wish i had some pictures to show, oh well , next time....so we arrived Amsterdam and met up with Jan ( super kool ). We then drove over to the Station where as we walked in his studio i was so suprised to see a studer mixing board, awesome echo units, A vox amp ( my Favorite ).
It made me so happy after being on a long tour , me being one of the main drivers.
I was finally going to be able to play. You can't work all the time. So we Stayed up
till 5:30 in the morning recording 2 songs....
"All Along the Emerald Coast" is posted here
this
!
Posted by

MAX
at 11:25 AM
0 comments

NEW LP " SLOW DANCE " & "LOVE EVERLASTING" SINGLE !!!!!!!
We're just now sending to the pressing plant the new LP "SLOW DANCE" and the Single/Ep "LOVE EVERLASTING".
I'm listening to the lp reference master now....It sounds awesome...and a few days ago i got the Love Everlasting Single vinyl Test Pressing. We had a show that night in San Francisco so i couldn't really listen to it. But Kat let me put the record on before the Doors opened that night and we bumped it....When that shit hit the needle....its like bamm....it sounded so good. It was my first time hearing something for the first time on a club system.....i wish i could do every test like that.....someday...
Here are the song listings : )
Slow Dance LP
1. We Were There
2. In this lonely town
3. Gallop
4. Canter Canter
5. Slow Dance
6. Winter Wonder
7. Will you dance with me?
8. Breaking the Ice
9. Slow Dance 2
10. Where could we go tonight?
Love Everlasting Single
1. Love Everlasting ( single version )
Side 2
2. Lite Beam
3. Jet Stream
4. Love Everlasting ( Winter Version )
These 2 records are complimentary. They were recorded at the same time. Except love everlasting ( Single version ) which was recorded in the at a different session at dub narcotic several months later in the summer of 08.
So really slow dance and love everlasting are kind of on the same album but not.
they definitely go hand in hand,,
so stay tuned
"Love everlasting" comes out Jan 20th and "Slow Dance" comes out march 24th both on K records.
I'm very excited about both of these records...I'm sure you will be 2...
Talk soon
Love
Jeremy
Posted by

MAX
at 11:11 AM
0 comments